Here are some of our favortie links! If you would like to exchange links with us....email us at earthsanswers8@gmail.com for more info.
Great Video on Coconut oil and MCT oil. which is one of our most favorites here at Earth's Answers!
Be sure to visit their website to read more on the benefits of MCT oil!
https://www.cognitune.com/mct-oil-benefits-vs-coconut-oil/
Here is a great article on
How Pets Can Prevent Substance Abuse
https://addictionresource.com/pets-and-substance-abuse-prevention/

Here is a great article on
How Pets Can Prevent Substance Abuse
https://vapingdaily.com/what-is-vaping/vaping-around-pets/

Unite with English Bulldog Lovers! Check out their website and all they do for these wonderful dogs in need!!

One of our favorite places for Diatomaceous Earth
https://www.earthworkshealth.com/diatomaceous-earth-products/
If you love all natural products, like natural artisan soaps, body butters and tooth powders.......Earth's Answers wants to recommned a shop we love to buy from at https://www.etsy.com/shop/Goddessnaturals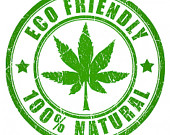 Awesome website for fitness and nutrition! Earth's Answers is a proud supporter of PerfectBlendFitness.com. We offer 10% Off to all PBF Members. If your looking to get healthy...check them out!!
Dog Water Toys http://www.getpetswet.com/dogwatertoys
Get Pets Wet carries toys for dogs to retrieve and play with in the water!
Pet Web Design and Development

http://www.furryfriendswebdesign.com/index.php
Pet Web Design, Pet Logo Design, Pet Business SEO/SEM—Web design catering exclusively to the pet industry! We also specialize in pet logo design and pet graphic design, print and decal design, search engine optimization (SEO) services for your pet business, and business consulting and marketing for the pet industry! 100% satisfaction guarantee! FREE CONSULTATIONS!
Paws4Claws.com


FamilyPetRelocations.com
A Pet Travel company that offers dog shipping and Cat Shipping Offering door to door Pet relocations services and Pet Shipping for your pet transport and Pet Travel needs.Visit our Pet Directory.

Pet Sitting Exchange-- Free pet care network http://www.petstouch.com/
Join the Pet Club to find an exchange Pet Sitter in your area and We help you to build your local Pet Network. It is a pet community project hosted by Petstouch.com aimed at building a network of people providing free pet sitting services for each other. You may be surprised who is already there close by. It is Free Private and Secure . it REALLY works!
CatChannel.com
DogChannel.com