Posted by Earth's Answers on 22nd Jan 2020
Food Grade Diatomaceous Earth Flea Control, Safe Diatomaceous Earth Flea Control, Tick Control, Worm Control
Pets: Our best friends come in all shapes and sizes. Protect them with food grade Diatomaceous Earth. When lightly rubbed into their coats or dusted on their premises, it is very effective against fleas, ticks, lice, and other pests on dogs, cats, ferrets, guinea pigs, rabbits and birds, even horses. It can also be used as an organic wormer and will kill any worms or intestinal parasites the pets may have. When using as a de-wormer, mix the food grade Diatomaceous Earth into their food as follows:
Large Cats - 1 teaspoon
Kittens - 1/4 teaspoon
Dogs 100 lbs + - 1-2 tablespoons
Dogs 50 - 100lbs - 1 tablespoon
Dogs Under 50 lbs - 1 teaspoon
Mini dogs - 1/2 teaspoon
I have found it is best to use something savory or that your pet really likes, tuna juice for cats, gravy, milk or anything that is tasty that could be mixed into a paste.
When worming cats, specially feral groups, you can mix 5 tsps to a can of cat food with some water to get a good consistency and spread over on one dinner size plate and allow several cats to eat at one plate. Usually 5 cats can eat from one plate fairly well. There is no worry one may get more than another, it is safe if overdosed, but this method may take several more days to make use everyone gets enough.
Link to my deworming blend https://www.etsy.com/listing/583566668/2-lb-bulk-no-more-dog-or-cat-worms
Any pure food grade daitomaceous works for a dewormer and for flea control. I add lemongrass, probiotics and vitamin C to my wormer just for added support. I also add ground lemongrass, rosemary and neem to my flea powder to help repel fleas and ticks.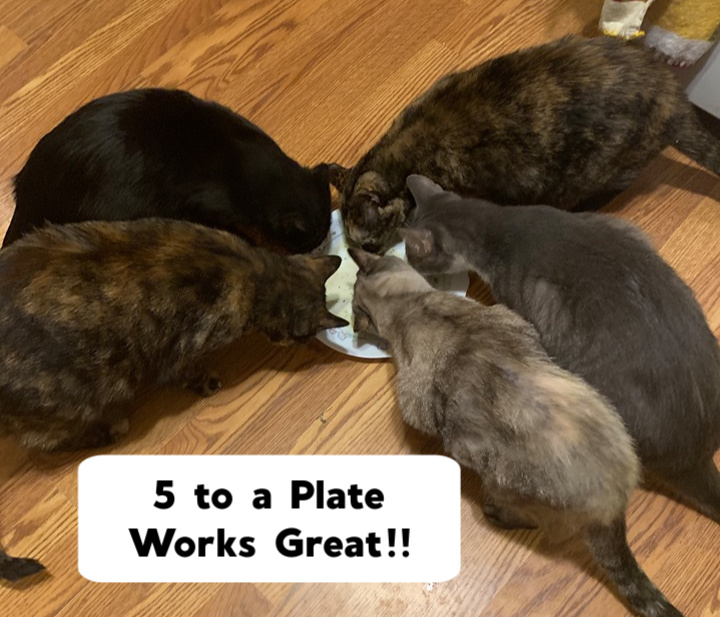 Food Grade Diatmaceous Earth for Joint Health, Pet Arthritis. Skin, Coat and Overall Health
As pets get older, they also get sore joints, arthritis and weak bones Diatomaceous Earth contains silica which is very beneficial for all these conditions. using DE in their diet not only will they feel better, it can reverse any damage that has taken place from mineral and silica deficiencies. Also keeping pets and livestock dewormed regularly frees up the immune system and puts less stress on the body. People have reported that their pets coats are healthier with less shedding, skin issues improve and they notice more energy. Diatmaceous Earth has 17 trace minerals that are all beneficial for our cells.
Veterinary naturopaths Drs. Kim Bloomer & Jeannie Thomason, hosts of the
online radio show, Animal Talk Naturally, have this to say about
Diatomaceous Earth:
"Our work is based on natural, preventive care for animals so of course we
are always on the lookout for good, quality NATURAL products to help our
clients and our listening audience that won't break the bank. We've long
been proponents of FOOD-grade diatomaceous earth as a natural pest control
for both external and internal use in animals".
It's Not Just for Dogs and Cats, it's great to use on the farm and livestock too...
All livestock: Horses, Cows, Pigs, Sheep, Goats, Rabbits, Chickens and others will benefit from the use of Diatomaceous Earth. It is completely safe and nontoxic.
Some of the benefits that have been observed in livestock
Control of fleas and ticks
Stimulates basic metabolism
Converts feed better
Reduces the desire to lick soil
Scouring or diarrhea: when fed it seems to act as a material that draws both virus and bacteria out of the body and solidifies the stool
Reduces odor and moisture in barns and stalls
Better coat and hoof condition
Keeps fly larvae from developing in manure, noticeably reducing the fly population
Reduces annual vet bills--Decreased Mortality
In Cattle: Decreased Mastitis
Dairy Cattle: Increased milk production
Kills parasites without chemicals
Better egg production, stronger eggs, and reduces overall animal stress
Added to livestock waters, will prevent algae from growing
Animal Use - Suggested Feeding and Application Rates:
| | |
| --- | --- |
| Animal | Suggested Rate |
| Beef Cattle | 1% of total weight of dry ration 5% in grain or 1oz. per day |
| Dairy Cattle | 1% of total weight of dry ration or 1 oz. per day |
| Calves | 4 grams in morning milk per calf or 2 oz. per day in feed |
| Chickens | 5% in feed, use at full strength in dusting boxes |
| Hogs | 2% of total feed ration, dust or spray on bedding and animals |
| Horses | 5 ounces (1 cup) in daily feed ration |
| Sheep | 1% in ground grains 1 part Diatomaceous Earth to 2 parts T-M salt |
| Goats | 1% in grain, 1/2 oz per day, up to 50% in T-M salt |
For large animals, DE may also be offered "free Choice" as long as dispenser is protected from the wind. Your livestock will also get the benefit of over 17 trace minerals that make up Diatomaceous Earth.
NEVER feed any other type of DIATOMACEOUS EARTH to any animal, other than the Food Grade fresh water DIATOMACEOUS EARTH .
Here is a video on how I take it personally.
*DISCLAIMER
Content on this site is for reference purposes only, based on reviews from users of diatomaceous earth. It is not intended to substitute for advice given by a physician, pharmacist, or other licensed healthcare professional. User statements regarding this dietary supplement have not been evaluated by the Food and Drug Administration and are not intended to diagnose, treat, cure, or prevent any disease or health condition. Those with health problems, pregnancy or who are nursing are specifically advised that they should consult their physician before taking any nutritional supplement.
Any food grade diatomaceous earth uses other than those approved by the EPA, FDA, or USDA are strictly reports of what hundreds of users as well as we ourselves have done with diatomaceous earth.